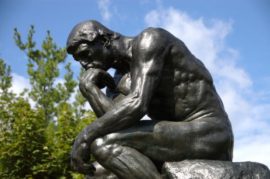 Holiday Season Mastery
This year (and hopefully for years to come) make your holiday season a rich experience without spending a dime.
The holidays are a time to be in a joyous celebrating mood, but they are also a time where many struggle with tough choices.
While we are pondering questions like what to wear, makeup to use, and gifts to give, it is important to remember that the answers to these questions can be more than materialistic. I am pleased to share with you a few secrets to enriching your Holiday Season Mastery.
Contemplate These:
What to wear?
The most attractive appearance is your posture. It is your posture that brings out the beauty of a garment or outfit and not the other way around.
Your posture represents your consciousness. On the journey of the evolution towards higher humanity where are you? How do you embody that posture?
What makeup to use?
The most beautifying makeup is your smile. Simply relax your forehead and add a touch of smile. In addition, a smile spreads beauty all around you to multiply your efforts; it beautifies everyone.
What gift to give?
The most precious gift to others is your own inner peace. Your vibration radiates out and induces the same feeling in others. Inner peace is a much-needed commodity for our unprecedented times. When you meet people with a level of serenity and calm you give permission and inspire others to meet you on your level. Like a smile, a calm demeanor also spreads and multiplies, it is simply contagious!
Once you start using these three simple practices, you realize that they are timeless in their relevance. You will make every moment a joyous moment and have a perennial holiday season.
You will have a richer life, the people who come in contact with you will be enriched, and the ripple effect of your personal improvements will exponentially grow! Make your holiday season mastery last throughout the year, all without spending a penny.
Remember – #spendless #givemore #livewell
Best,
Dr. Mehrad Nazari and Michele Hebert